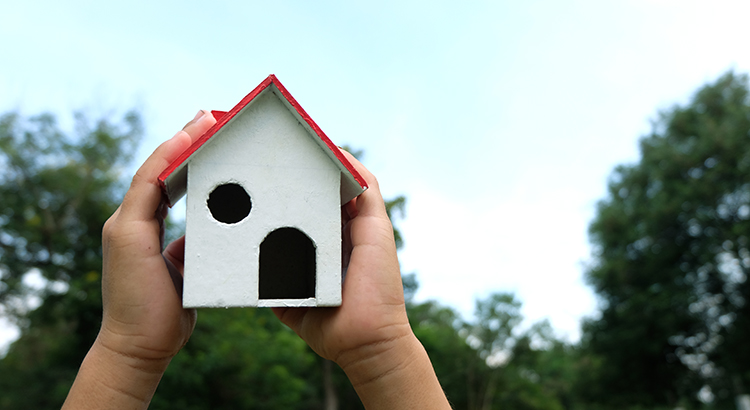 Real estate continues to be called the 'bright spot' in the current economy, but there's one thing that may hold the housing market back from achieving its full potential this year: the lack of homes for sale.
Buyers are actively searching for and purchasing homes, looking to capitalize on today's historically low interest rates, but there just aren't enough houses for sale to meet that growing need. Sam Khater, Chief Economist at Freddie Mac, explains:
"Mortgage rates have hit another record low due to a late summer slowdown in the economic recovery…These low rates have ignited robust purchase demand activity…However, heading into the fall it will be difficult to sustain the growth momentum in purchases because the lack of supply is already exhibiting a constraint on sales activity."
According to the National Association of Realtors (NAR), right now, unsold inventory sits at a 3.1-month supply at the current sales pace. To have a balanced market where there are enough homes for sale to meet buyer demand, the market needs inventory for 6 months. Today, we're nowhere near where that number needs to be. If the trend continues, it will get even harder to find homes to purchase this fall, and that may slow down potential buyers. Danielle Hale, Chief Economist at realtor.com, notes:
"The overall lack of sustained new listings growth could put a dent in fall home sales despite high interest from home shoppers, because new listings are key to home sales."
The realtor.com Weekly Recovery Report keeps an eye on the number of listings coming into the market (houses available for sale) and the total number of listings staying in the market compared to the previous year (See graph below):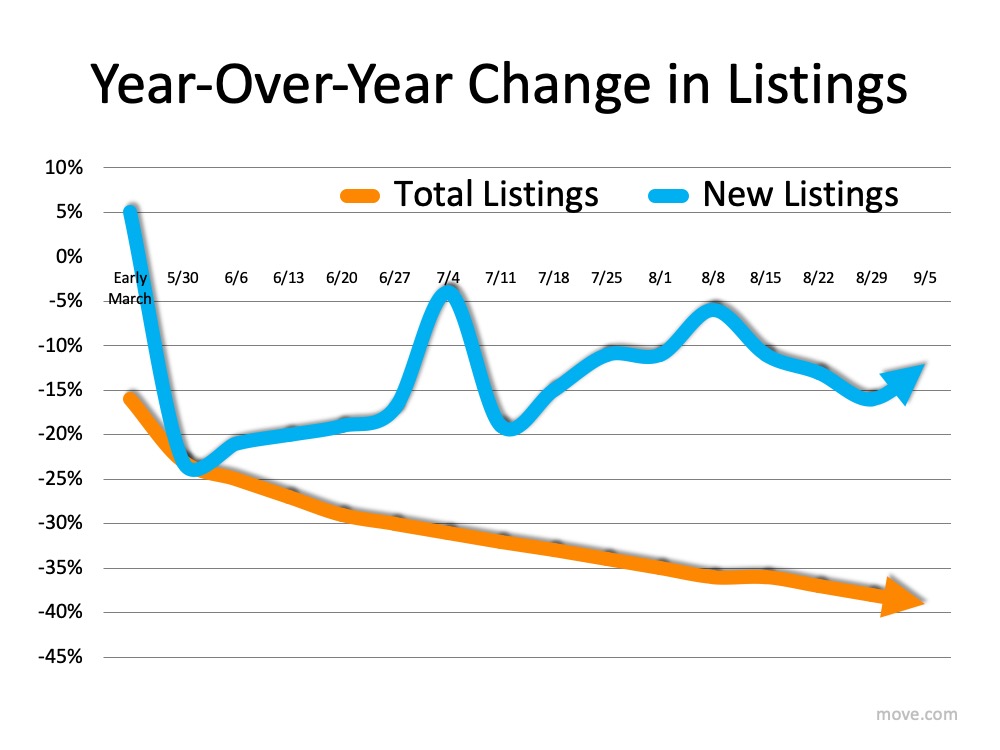 Buyers are clearly scooping up homes faster than they're being put up for sale. The number of total listings (the orange line) continues to decline even as new listings (the blue line) are coming to the market. Why? Javier Vivas, Director of Economic Research at realtor.com, notes:
"The post-pandemic period has brought a record number of homebuyers back into the market, but it's also failed to bring a consistent number of sellers back. Homes are selling faster, and sales are still on an upward trend, but rapidly disappearing inventory also means more home shoppers are being priced out. If we don't see material improvement to supply in the next few weeks, we could see the number of transactions begin to dwindle again even as the lineup of buyers continues to grow."
Does this mean it's a good time to sell?
Yes. If you're thinking about selling your house, this fall is a great time to make it happen. There are plenty of buyers looking for homes to purchase because they want to take advantage of low interest rates. Realtors are also reporting an average of 3 offers per house and an increase in bidding wars, meaning the demand is there and the opportunity to sell for the most favorable terms is in your favor as a seller.
Bottom Line
If you're considering selling your house, this is the perfect time to connect so we can talk about how you can benefit from the market trends in our local area.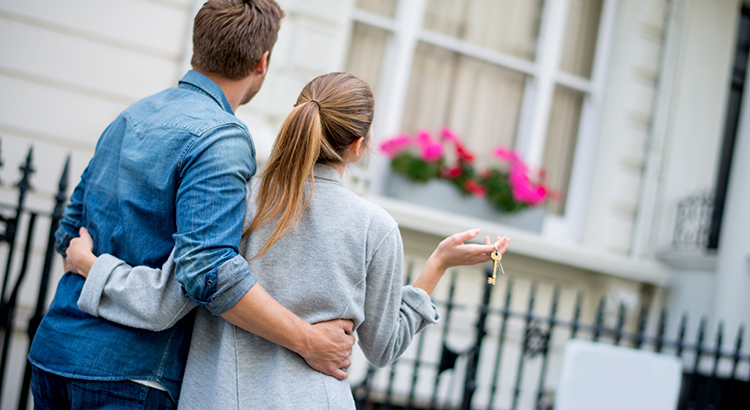 Homebuying has been on the rise over the past few months, with record-breaking sales powering through the market in June and July. Buyers are actively purchasing homes, and the momentum is continuing into the fall. It is, however, becoming harder for buyers to find homes to purchase. If you've been thinking about selling your house, the coming weeks might just be the timing you've been waiting for.
According to the Pending Home Sales Report from the National Association of Realtors (NAR):
"Pending home sales in July achieved another month of positive contract activity, marking three consecutive months of growth.

The Pending Home Sales Index (PHSI), a forward-looking indicator of home sales based on contract signings, rose 5.9% to 122.1 in July. Year-over-year, contract signings rose 15.5%. An index of 100 is equal to the level of contract activity in 2001."
This means that for the past several months, buyers have signed an increasing number of contracts to purchase homes – well above where the market was at this time last year. Lawrence Yun, Chief Economist at NAR notes:
"We are witnessing a true V-shaped sales recovery as homebuyers continue their strong return to the housing market…Home sellers are seeing their homes go under contract in record time, with nine new contracts for every 10 new listings."
Below is a graph that shows the impressive recovery of homes sales compared to previous years. The deep blue v marks the slowdown from this spring that turned into an exponential jump in sales that followed through the summer, skyrocketing above years past: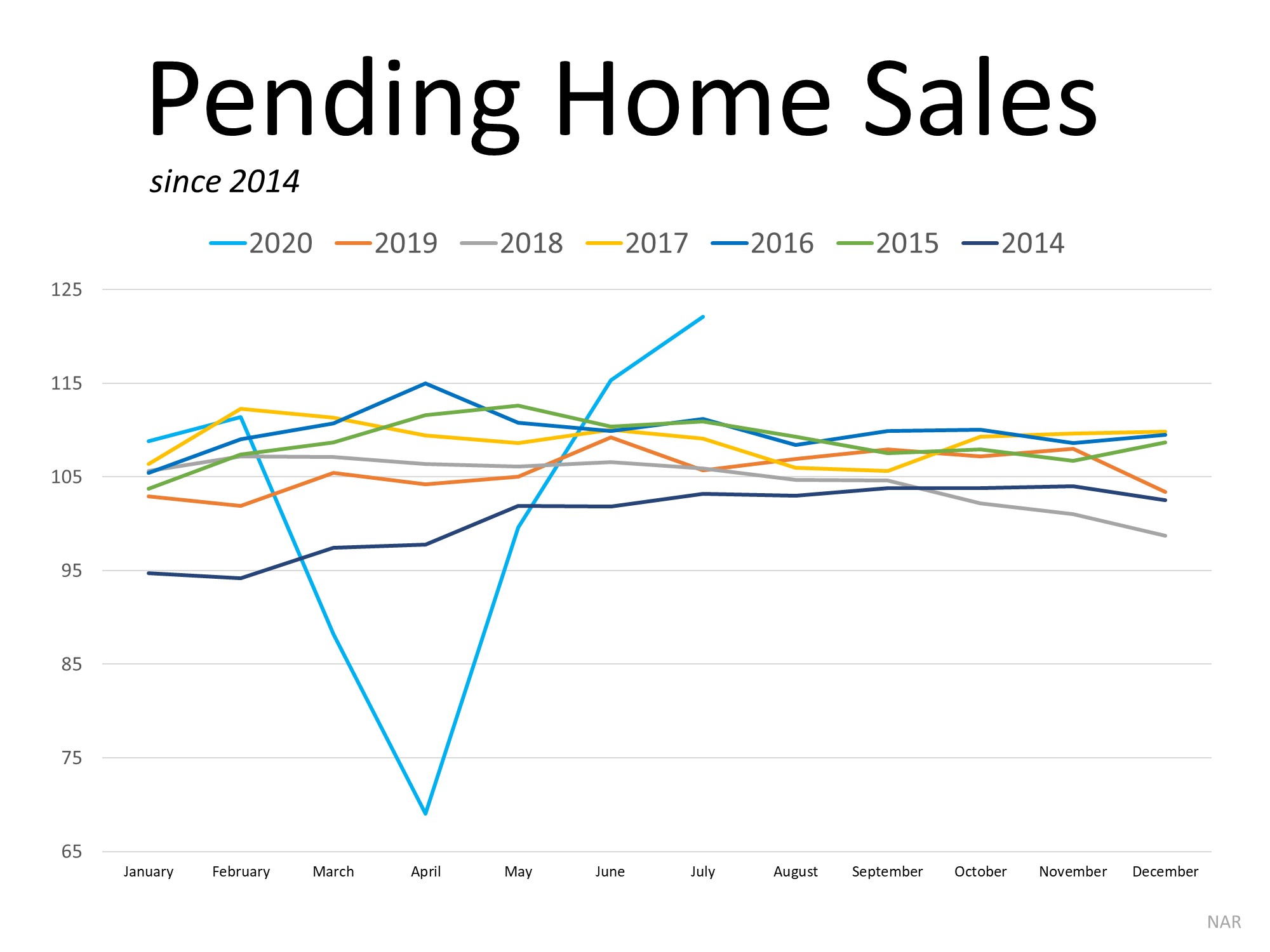 What Does This Mean for Sellers?
If you were thinking about putting your house on the market in the spring, but decided to wait due to the health crisis, it may be time to make your move. Buyers are in the market right now. With so few homes available to purchase, homeowners today are experiencing more bidding wars, creating an optimal time to sell.
Is This Trend Going to Continue?
As CNBC notes, there are no signs of slowing buyer demand this fall:
"The usual summer slowdown in the housing market is not happening this year. Buyers continue to show strong demand, spurred by the new stay-at-home world of the coronavirus and by record low mortgage rates."
Danielle Hale, Chief Economist at realtor.com, concurred:
"In a typical year in the housing market, buyer interest begins to wane before seller interest causing the usual seasonal slowdown as we move into the fall. Due to a delayed spring season and low mortgage rates, we could see buyer interest extend longer than usual into the typically quieter fall. Whether this means more home sales will depend on whether sellers participate or decide to stay on the sidelines."
As Hale mentioned, homeowners who are willing to sell their houses right now will play a big role in whether the trend continues. The market needs more homes to satisfy ongoing buyer demand. Maybe it's time to leverage your equity and move up while eager home shoppers are ready to purchase a house just like yours.
Bottom Line
If your current home doesn't meet your family's changing needs, let's connect to help you sell your house and make the move you've been waiting for all year.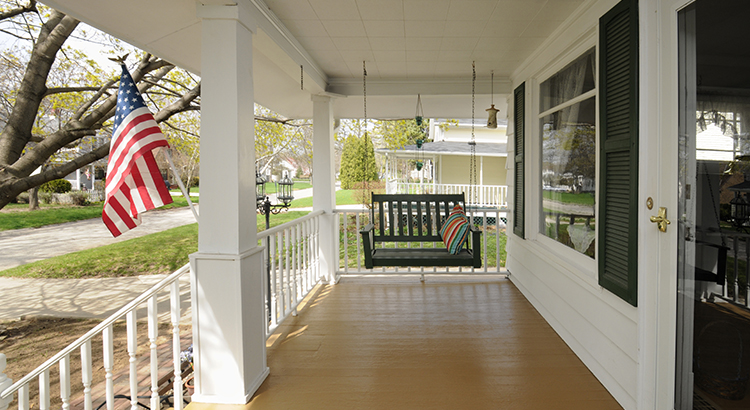 The year 2020 will be remembered as one of the most challenging times of our lives. A worldwide pandemic, a recession causing historic unemployment, and a level of social unrest perhaps never seen before have all changed the way we live. Only the real estate market seems to be unaffected, as a new forecast projects there may be more homes purchased this year than last year.
As we come to the end of this tumultuous year, we're preparing for perhaps the most contentious presidential election of the century. Today, it's important to look at the impact past presidential election years have had on the real estate market.
Is there a drop-off in home sales during a presidential election year?
BTIG, a research and analysis company, looked at new home sales from 1963 through 2019 in their report titled One House, Two House, Red House, Blue House. They noted that in non-presidential years, there is a -9.8% decrease in November compared to October. This is the normal seasonality of the market, with a slowdown in activity that's usually seen in fall and winter.
However, it also revealed that in presidential election years, the typical drop increases to -15%. The report explains why:
"This may indicate that potential homebuyers may become more cautious in the face of national election uncertainty."
Are those sales lost forever?
No. BTIG determined:
"This caution is temporary, and ultimately results in deferred sales, as the economy, jobs, interest rates and consumer confidence all have far more meaningful roles in the home purchase decision than a Presidential election result in the months that follow."
In a separate study done by Meyers Research & Zonda, Ali Wolf, Chief Economist, agrees that those purchases are just delayed until after the election:
"History suggests that the slowdown is largely concentrated in the month of November. In fact, the year after a presidential election is the best of the four-year cycle. This suggests that demand for new housing is not lost because of election uncertainty, rather it gets pushed out to the following year."
Will it matter who is elected?
To some degree, but not in the overall number of home sales. As mentioned above, consumer confidence plays a significant role in a family's desire to buy a home. How may consumer confidence impact the housing market post-election? The BTIG report covered that as well:
"A change in administration might benefit trailing blue county housing dynamics. The re-election of President Trump could continue to propel red county outperformance."
Again, overall sales should not be impacted in a significant way.
Bottom Line
If mortgage rates remain near all-time lows, the economy continues to recover, and unemployment continues to decrease, the real estate market should remain strong up to and past the election.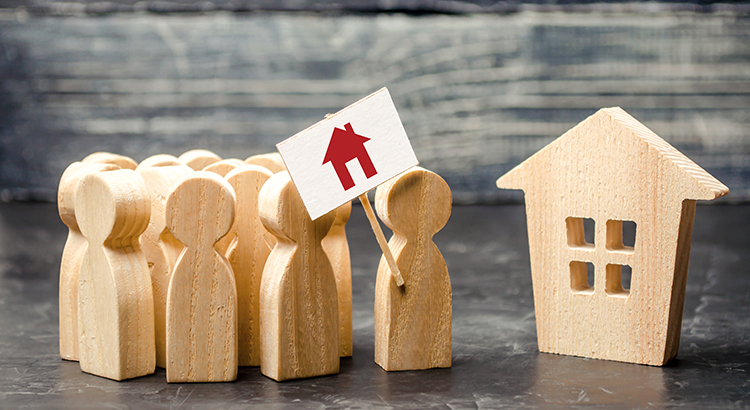 With so few houses for sale today and low mortgage rates driving buyer activity, bidding wars are becoming more common. Multiple-offer scenarios are heating up, so it's important to get pre-approved before you start your search. This way, you can put your best foot forward – quickly and efficiently – if you're planning to buy a home this season.
Javier Vivas, Director of Economic Research at realtor.com, explains:
"COVID-19 has accelerated earlier trends, bringing even more buyers than the market can handle. In many markets, fierce competition, bidding wars, and multiple offer scenarios may be the common theme in the weeks to come."
Here are three things you can do to make your offer a competitive one when you're ready to make your move.
1. Be Ready
A recent survey shows that only 52% of active homebuyers obtained a pre-approval letter before they began their home search. That means about half of active buyers missed out on this key part of the process.
Buyers who are pre-approved are definitely a step ahead when it's time to make an offer. Having a pre-approval letter indicating you're a qualified buyer shows sellers you're serious. It's often a deciding factor that can tip the scale in your direction if there's more than one offer on a home. It's best to contact a mortgage professional to start your pre-approval process early, so you're in the best position right from the start of your home search.
2. Present Your Best Offer
In a highly competitive market, it's common for sellers to pick a date and time to review all offers on a house at one time. If this is the case, you may not have an opportunity to negotiate back and forth with the sellers. As a matter of fact, the National Association of Realtors (NAR) notes:
"Not only are properties selling quickly, but they are also getting more offers. On average, REALTORS® reported nearly three offers per sold property in July 2020."
Make sure the offer you're presenting is the best one the sellers receive. A real estate professional can help you make sure your offer is a fair and highly competitive one.
3. Act Fast
With existing homes going like hotcakes, there's no time to waste in the process. NAR reports how the speed of home sales is ramping up:
"Properties typically remained on the market for 22 days in July, seasonally down from 24 days in June and from 29 days in July 2019. Sixty-eight percent of homes sold in July 2020 were on the market for less than a month."
In addition, NAR notes:
"Total existing-home sales…jumped 24.7% from June to a seasonally adjusted annual rate of 5.86 million in July. The previous record monthly increase in sales was 20.7% in June of this year. Sales as a whole rose year-over-year, up 8.7% from a year ago (5.39 million in July 2019)."
As you can see, the market is gaining steam. For two consecutive months houses have sold very quickly. Essentially, you may not have time to sleep on it or shop around when you find a home you love. Chances are, someone else loves it too. If you take your time, it may not be available when you're ready to commit.
Bottom Line
The housing market is very strong right now, and buyers are scooping up available homes faster than they're coming to market. If you're planning to purchase a home this year, let's connect to discuss the trends in our current area, so you're ready to compete – and win.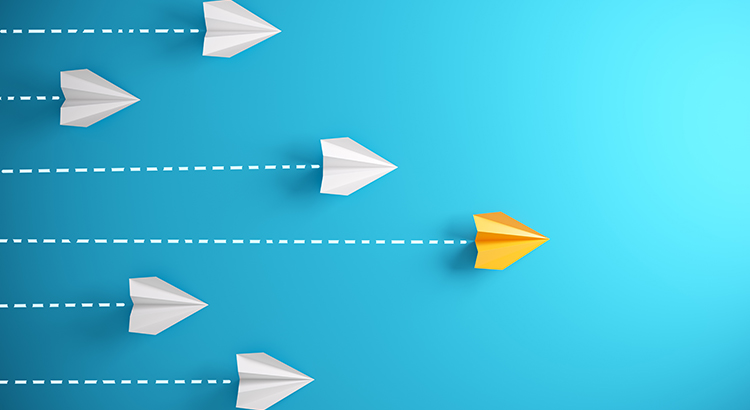 You may have heard that pre-approval is a great first step in the homebuying process. But why is it so important? When looking for a home, the temptation to fall in love with a house that's outside your budget is very real. So, before you start shopping around, it's helpful to know your price range, what you're comfortable within a monthly mortgage payment, and ultimately how much money you can borrow for your loan. Pre-approval from a lender is the only way to do this.
According to a recent survey from realtor.com, many buyers are making the mistake of skipping the pre-approval step in the homebuying process:
"Of over 2,000 active home shoppers who plan to purchase a home in the next 12 months, only 52% obtained a pre-approval letter before beginning their home search, which means nearly half of home buyers are missing this crucial piece of paperwork."
This paperwork (the pre-approval letter) shows sellers you're a qualified buyer, something that can really help you stand out from the crowd in the current ultra-competitive market.
How competitive is today's market? Extremely – especially among buyers.
With limited inventory, there are many more buyers than sellers right now, and that's fueling the competition. According to the National Association of Realtors (NAR), homes are receiving an average of 2.9 offers for sellers to negotiate, so bidding wars are heating up.
Pre-approval shows homeowners you're a serious buyer. It helps you stand out from the crowd if you get into a multiple-offer scenario, and these days, it's likely. When a seller knows you're qualified to buy the home, you're in a better position to potentially win the bidding war and land the home of your dreams.
Danielle Hale, Chief Economist for realtor.com notes:
"For 'a buyer in a competitive market, it's typically essential to have pre-approval done in order to submit an offer, so getting it done before you even look at homes is a smart move that will enable a buyer to move fast to put an offer in on the right home.'"
In addition, today's housing market is also changing from moment to moment. Interest rates are low, prices are going up, and lending institutions are regularly updating their standards. You're going to need guidance to navigate these waters, so it's important to have a team of professionals (a loan officer and a real estate agent) making sure you take the right steps along the way and can show your qualifications as a buyer at the time you find a home to purchase.
Bottom Line
In a competitive market with low inventory, a pre-approval letter is a game-changing piece of the homebuying process. If you're ready to buy this year, let's connect before you start searching for a home.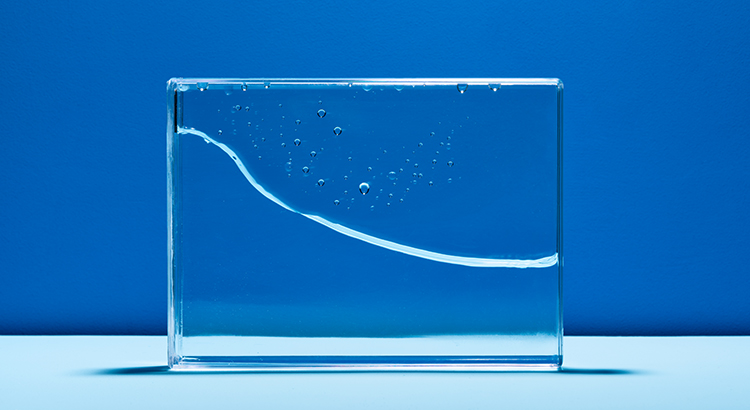 Originally, some housing industry analysts were concerned that the mortgage forbearance program (which allows families to delay payments to a later date) could lead to an increase in foreclosures when forbearances end. Some even worried that we might relive the 2006-2008 housing crash all over again. Once you examine the data, however, that seems unlikely.
As reported by Odeta Kushi, Deputy Chief Economist for First American:
"Despite the federal foreclosure moratorium, there were fears that up to 30% of homeowners would require forbearance, ultimately leading to a foreclosure tsunami. Forbearance did not hit 30%, but rather peaked at 8.6% and has been steadily falling since."
According to the most current data from Black Knight, the percentage of homes in forbearance has fallen to 7.4%. The report also gives the decrease in raw numbers:
"The overall trend of incremental improvement in the number of mortgages in active forbearance continues. According to the latest data from Black Knight's McDash Flash Forbearance Tracker, the number of mortgages in active forbearance fell by another 71,000 over the past week, pushing the total under 4 million for the first time since early May."
Here's a graph showing the decline in forbearances over the last several months: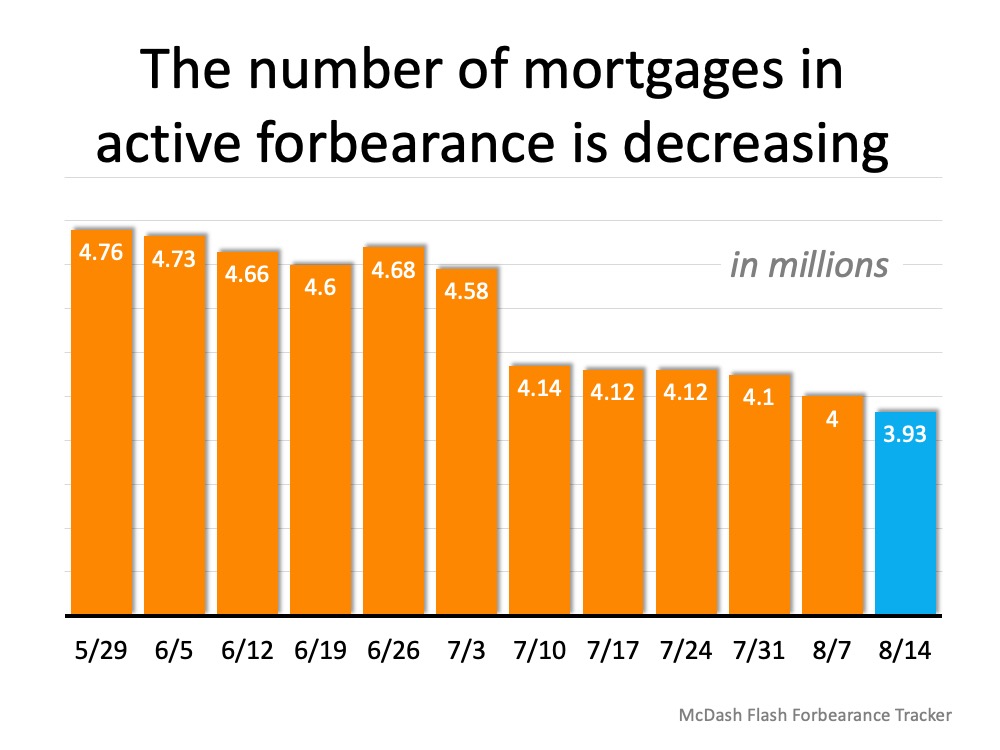 The report also explains that across the board, overall forbearance activity fell with 10% fewer new forbearance requests and nearly 40% fewer renewals.
What about potential foreclosures once forbearances end?
Kushi also addresses this question:
"There are two main reasons why this crisis is unlikely to produce a wave of foreclosures similar to the 2008 recession. First, the housing market is in a much stronger position compared with a decade ago. Accompanied by more rigorous lending standards, the household debt-to-income ratio is at a four-decade low and household equity near a three-decade high. Indeed, thus far, MBA data indicates that the majority of homeowners who took advantage of forbearance programs are either staying current on their mortgage or paying off the loan through a home sale or a refinance. Second, this service sector-driven recession is disproportionately impacting renters."
There is one potential challenge
Today, the options available to homeowners will prevent a large spike in foreclosures. That's good not just for those families impacted, but for the overall housing market. A recent study by Fannie Mae, however, reveals that many Americans are not aware of the options they have.
It's imperative for potentially impacted families to better understand the mortgage relief programs available to them, for their personal housing situation and for the overall real estate market.
Bottom Line
If Americans fully understand their options and make good choices regarding those options, the current economic slowdown does not need to lead to mass foreclosures.
Today's housing market is making a truly impressive turnaround, and it's also setting up some outstanding opportunities for buyers and sellers. Whether you're thinking of buying or selling a home this year, there are perks today that are rarely available, and definitely worth looking into. Here are the top two.
The Biggest Perk for Buyers: Low Mortgage Rates
The most impressive buyer incentive today is the average mortgage interest rate. Just last week, mortgage rates hit an all-time low for the eighth time this year. The 30-year fixed-rate is now averaging 2.88%, the lowest rate in the survey's history, which dates back to 1971 (See graph below):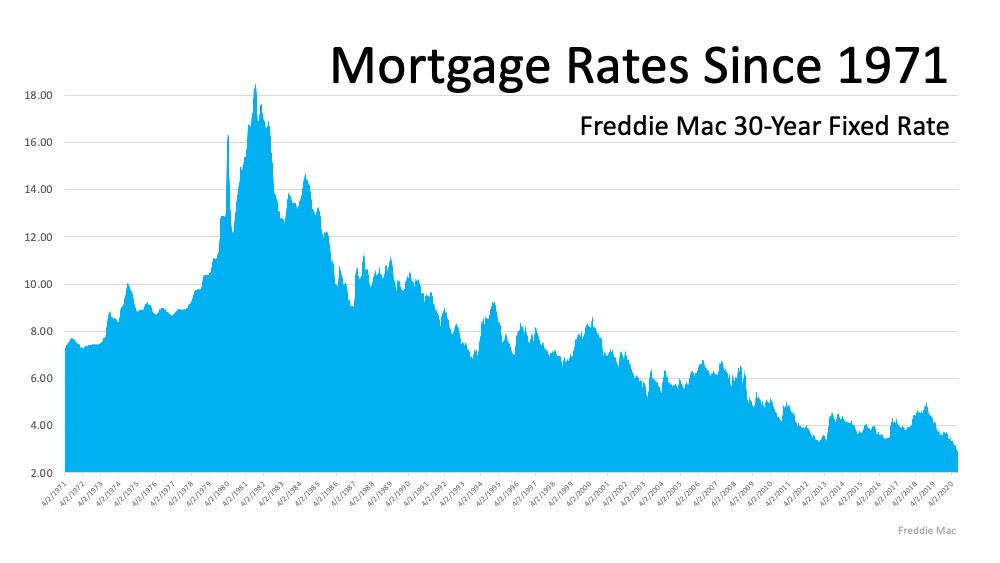 This is a huge advantage for buyers. To put it in perspective, it means that today you can get a lower rate than any of the past two generations of homebuyers in your family if you decide to purchase at this time.
In addition, the National Mortgage News notes how today's buyers have increasing purchasing power due to these low mortgage rates:
"Purchasing power rose 10% year-over-year…With interest rates hitting record lows, buyers were able to afford $32,000 "more house" as of July 23 than they could the year before with the same monthly payment."
This is a great perk for buyers who are hoping to potentially get more for their money in a home, something many are considering today as they re-evaluate the amount of space they ideally need for their families. It is an opportunity not seen in 50 years, and one not to be missed if the time is right for you to buy a home.
The Biggest Perk for Sellers: Low Inventory
Today, there are simply not enough houses on the market for the number of buyers looking to purchase them. According to the National Association of Realtors (NAR):
"Total housing inventory at the end of June totaled 1.57 million units, up 1.3% from May, but still down 18.2% from one year ago (1.92 million)."
The red bars in the graph below indicate that the inventory of homes coming into the market continues to decline. It was low as we entered the pandemic and has reduced even further this year. Houses today are selling faster than they're being listed, and that's creating an even greater supply shortage (See graph below):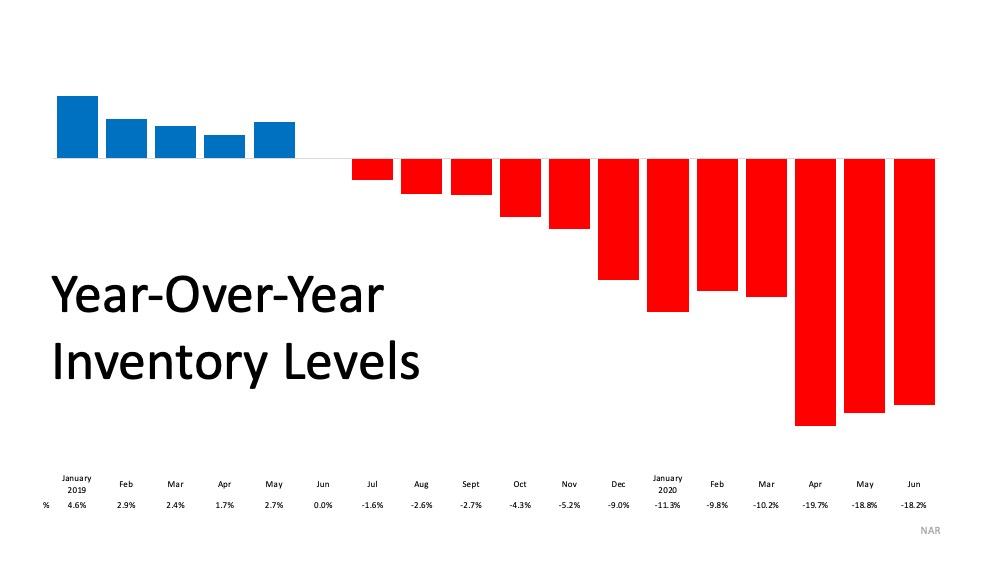 The lack of inventory has been a challenging situation for a while now, and with low mortgage rates fueling buyer demand, inventory is even harder for buyers to find today. Buyers are eager to purchase, and because of the shortage of homes available, they're encountering more bidding wars. This is one of the factors keeping home prices strong, an advantage for sellers. Lawrence Yun, Chief Economist for NAR notes that this trend may continue, too:
"Home prices rose during the lockdown and could rise even further due to heavy buyer competition and a significant shortage of supply."
With low inventory and high buyer demand, homeowners can potentially earn an increasing profit on their houses and sell them quickly in this sizzling summer market.
Bottom Line
Whether you're thinking about buying or selling at home, there are some key perks available right now. Let's connect today to discuss how they may play to your advantage in our local market.
Today's homebuyers are not just talking about their plans, they're actively engaged in the buying process – and they're serious about it. A recent report by the National Association of Home Builders (NAHB) indicates:
"…. Of American adults considering a future home purchase in the second quarter of 2020, about half (49%) are not simply planning it, they are actively engaged in the process to find a home. That is a significantly higher share than the comparable figure a year ago (41%), which suggests that the COVID-19 crisis and its accompanying record-low mortgage rates have converted some prospective buyers into active buyers."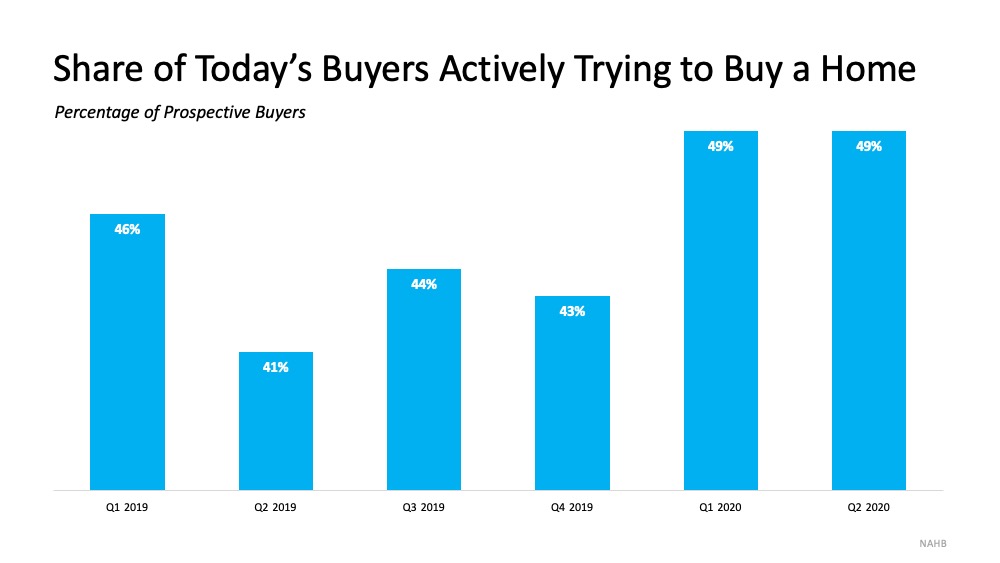 It's no surprise that buyers are out in full force today. Many Americans now need more space to work from home, and the current low mortgage rates are providing an extra boost of motivation to enter the housing market.
If you're considering selling your house, know that today's buyers are serious about making a move. Your opportunity to sell your house in a market with high demand is growing, especially as more millennials enter the housing market too. The same report also notes:
"Of Millennials planning a home purchase in the next year, 57% are already actively searching for a home."
Odeta Kushi, Deputy Chief Economist at First American, explains:
"When breaking down house-buying power by educational attainment for millennials in 2019, we find that the higher the education, the higher the household income, and the higher the house-buying power. In 2019, median house-buying power for millennials increased 16 percent relative to 2018."
As demand for homes to buy grows and more millennials enter the market with growing buying power, the opportunity to sell your house grows too.
Bottom Line
Today's buyers are serious ones and more millennials are helping to fuel that charge. So, if you're considering selling your home, let's connect today to determine your next steps in the process while buyers are actively looking.
With a worldwide health crisis that drove a pause in the economy this year, the housing market was greatly impacted. Many have been eagerly awaiting some bright signs of a recovery. Based on the latest Existing Home Sales Report from the National Association of Realtors (NAR), June hit a much-anticipated record-setting rebound to ignite that spark.
According to NAR, home sales jumped 20.7% from May to a seasonally-adjusted annual rate of 4.72 million in June: 
"Existing-home sales rebounded at a record pace in June, showing strong signs of a market turnaround after three straight months of sales declines caused by the ongoing pandemic…Each of the four major regions achieved month-over-month growth."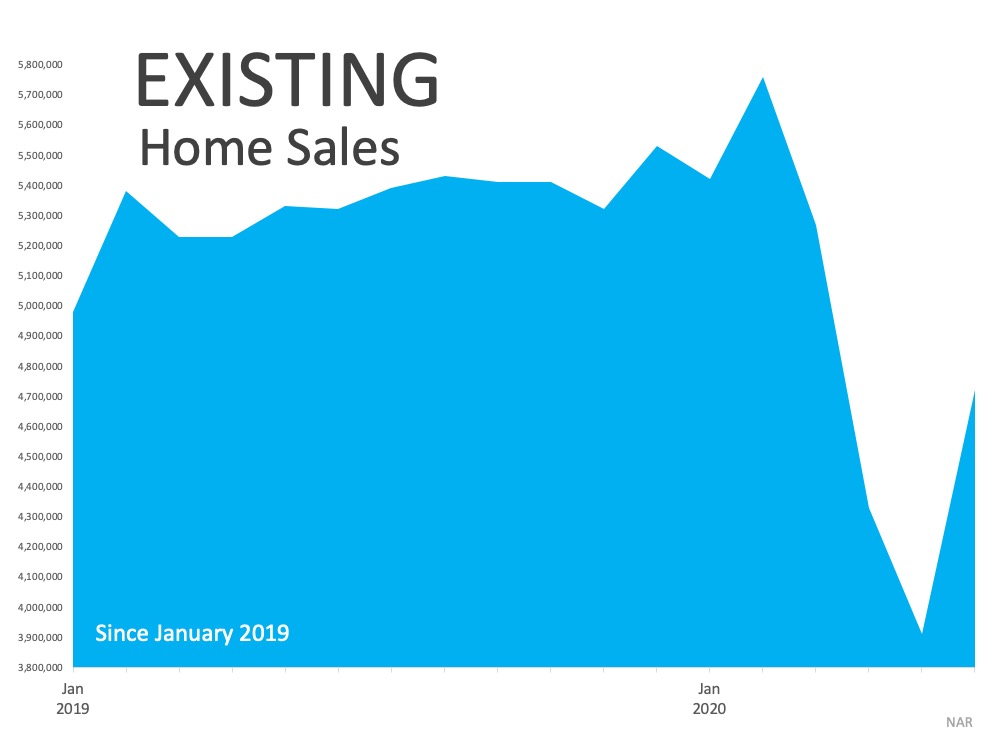 This significant rebound is a major boost for the housing market and the U.S. economy. According to Lawrence Yun, Chief Economist for NAR, the momentum has the potential to continue on, too:
"The sales recovery is strong, as buyers were eager to purchase homes and properties that they had been eyeing during the shutdown…This revitalization looks to be sustainable for many months ahead as long as mortgage rates remain low and job gains continue."
With mortgage rates hitting an all-time low, dropping below 3% for the first time last week, potential homebuyers are poised to continue taking advantage of this historic opportunity to buy. This fierce competition among buyers is contributing to home price increases as well, as more buyers are finding themselves in bidding wars in this environment. The report also notes:
"The median existing-home price for all housing types in June was $295,300, up 3.5% from June 2019 ($285,400), as prices rose in every region. June's national price increase marks 100 straight months of year-over-year gains."
The graph below shows home price increases by region, powered by low interest rates, pent-up demand, and a decline in inventory on the market: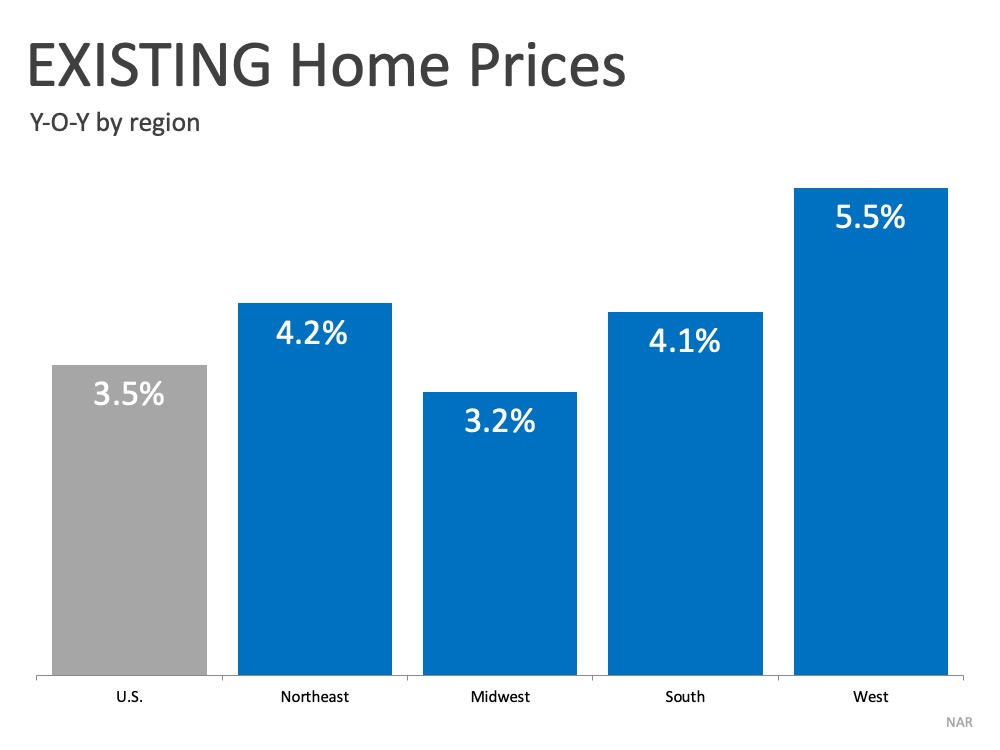 Yun also indicates:
"Home prices rose during the lockdown and could rise even further due to heavy buyer competition and a significant shortage of supply."
Bottom Line
Buyers returning to the market is a great sign for the economy, as housing is still leading the way toward a recovery. If you're ready to buy a home this year, let's connect to make sure you have the best possible guide with you each step of the way.
The health crisis we face as a country has led businesses all over the nation to reduce or discontinue their services altogether. This pause in the economy has greatly impacted the workforce and as a result, many people have been laid off or furloughed. Naturally, that would lead many to believe we might see a rush of foreclosures like we saw in 2008. The market today, however, is very different from 2008.
The concern of more foreclosures based on those that are out of work is one that we need to understand fully. There are two reasons we won't see a rush of foreclosures this fall: forbearance extension options and strong homeowner equity.
1. Forbearance Extension
Forbearance, according to the Consumer Financial Protection Bureau (CFPB), is "when your mortgage servicer or lender allows you to temporarily pay your mortgage at a lower payment or pause paying your mortgage." This is an option for those who need immediate relief. In today's economy, the CFPB has given homeowners a way to extend their forbearance, which will greatly assist those families who need it at this critical time.
Under the CARES Act, the CFPB notes:
 "If you experience financial hardship due to the coronavirus pandemic, you have a right to request and obtain a forbearance for up to 180 days. You also have the right to request and obtain an extension for up to another 180 days (for a total of up to 360 days)." 
2. Strong Homeowner Equity
Equity is also working in favor of today's homeowners. This savings is another reason why we won't see substantial foreclosures in the near future. Today's homeowners who are in forbearance actually have more equity in their homes than what the market experienced in 2008.
The Mortgage Monitor report from Black Knight indicates that of all active forbearances which are past due on their mortgage payment, 77% have at least 20% equity in their homes (See graph below):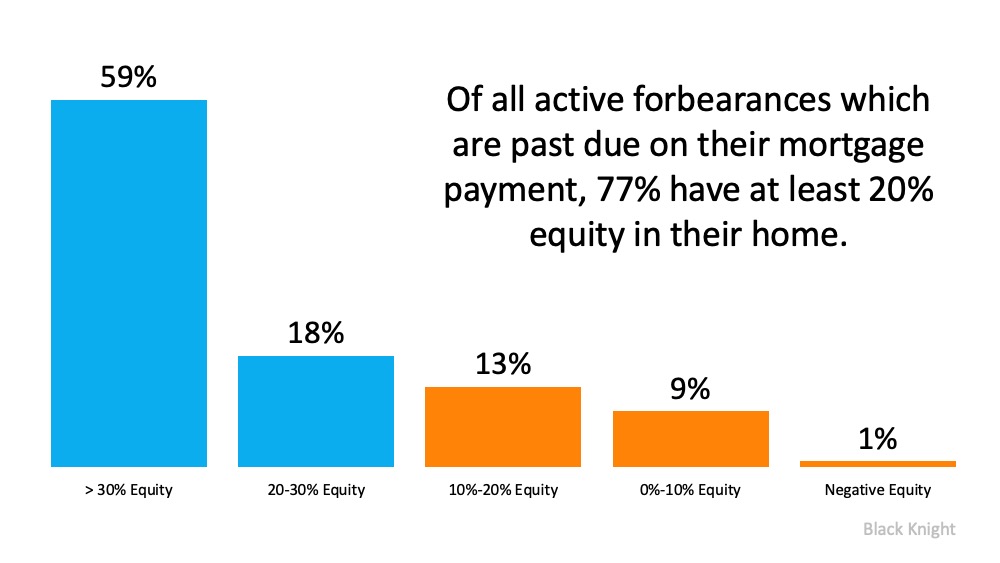 Black Knight notes:
"The high level of equity provides options for homeowners, policymakers, mortgage investors and servicers in helping to avoid downstream foreclosure activity and default-related losses."
Bottom Line
Many think we may see a rush of foreclosures this fall, but the facts just don't add up in this case. Today's real estate market is very different from 2008 when we saw many homeowners walk away when they owed more than their homes were worth. This time, equity is stronger and plans are in place to help those affected weather the storm.