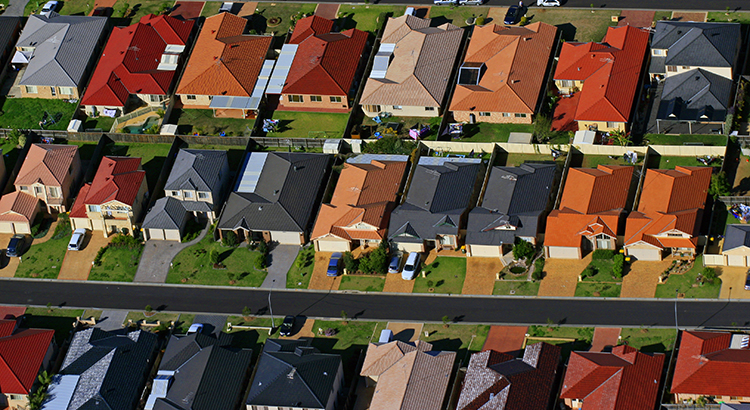 The major challenge in today's housing market is that there are more buyers looking to purchase than there are homes available to buy. Simply put, supply can't keep up with demand. A normal market has a 6-month supply of homes for sale. Anything over that indicates it's a buyers' market, but an inventory level below that threshold means we're in a sellers' market. Today's inventory level sits far below the norm.
According to the Existing Home Sales Report from the National Association of Realtors (NAR):
"Total housing inventory at the end of April amounted to 1.16 million units, up 10.5% from March's inventory and down 20.5% from one year ago (1.46 million). Unsold inventory sits at a 2.4-month supply at the current sales pace, slightly up from March's 2.1-month supply and down from the 4.0-month supply recorded in April 2020. These numbers continue to represent near-record lows."
Basically, while we are seeing some improvement, we're still at near-record lows for housing inventory (as shown in the graph below). Here's why. Since the pandemic began, sellers have been cautious when it comes to putting their homes on the market. At the same time that fewer people are listing their homes, more and more people are trying to buy them thanks to today's low mortgage rates. The influx of buyers aiming to capitalize on those rates are purchasing this limited supply of homes as quickly as they're coming to market.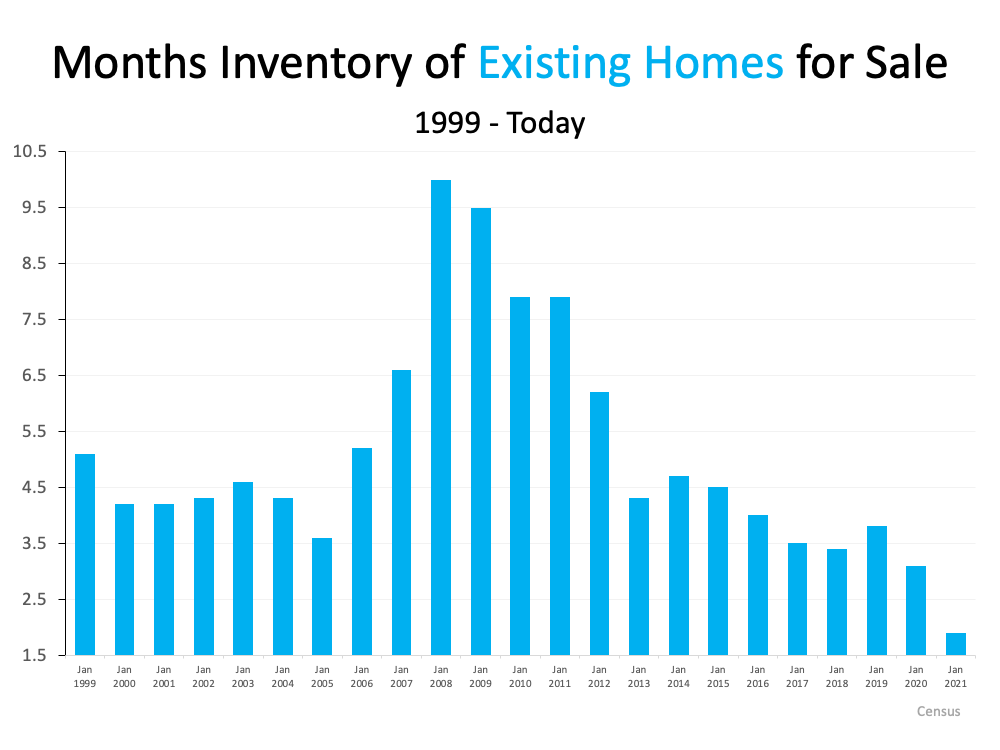 This inventory shortage doesn't just apply to existing homes that are already built. When it comes to new construction, builders are trying to do their part to bring more newly built homes into the market. However, due to challenges with things like lumber supply, they're also not able to keep up with demand. In their Monthly New Residential Sales report, the United States Census Bureau states:
"The seasonally‐adjusted estimate of new houses for sale at the end of April was 316,000. This represents a supply of 4.4 months at the current sales rate."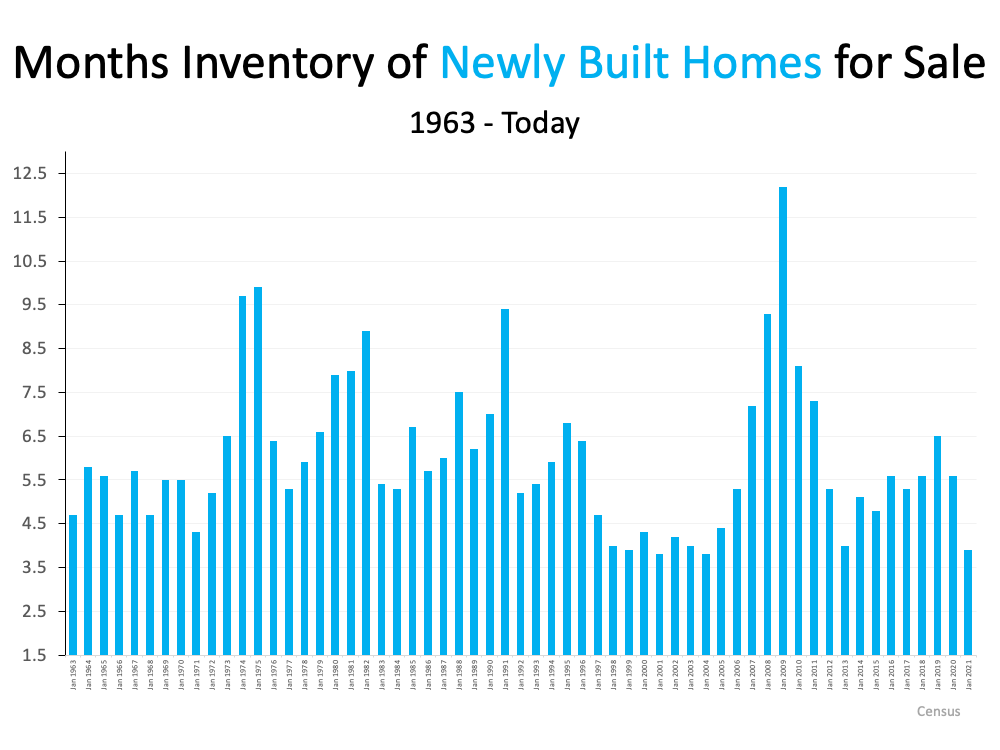 Sam Khater, Chief Economist at Freddie Mac, elaborates:
"In the span of five decades, entry level construction fell from 418,000 units per year in the late 1970s to 65,000 in 2020.

While in 2020 only 65,000 entry-level homes were completed, there were 2.38 million first-time homebuyers that purchased homes. Not all renters looking to purchase their first home were in the market for entry-level homes, however, the large disparity illustrates the significant and rapidly widening gap between entry-level supply and demand."
Despite today's low inventory, there is hope on the horizon.
Regarding existing home sales, Sabrina Speianu, Senior Economic Research Analyst at realtor.com, explains:
"In May, newly listed homes grew by 5.4% on a year-over-year basis compared to the earlier days of the COVID-19 pandemic last year…

In May, the share of newly listed homes compared to active daily inventory hit a historical high of 44.4%, 17.3 percentage points higher than last year and 15.1 percentage points above typical levels seen in 2017 to 2019. This is a reflection of quickly selling homes and, for buyers, it means that while they can expect fresh new listings every week, they will have to be prepared to move quickly on desirable homes."
As for newly built homes, builders are also confident about what's ahead for housing inventory. Robert Dietz, Chief Economist at the National Association of Home Builders (NAHB), shares:
"Builder confidence in the market remains strong due to a lack of resale inventory, low mortgage interest rates, and a growing demographic of prospective home buyers."
Things are starting to look up for residential real estate inventory. As the country continues to reopen, more houses are likely to be listed for sale. However, as long as buyer demand remains high, it will take time for the balance between supply and demand to truly neutralize.
Bottom Line
Although it may be challenging to find a house to buy in today's market, there is hope on the horizon. Let's connect to talk about your home search so we can find your dream home this summer.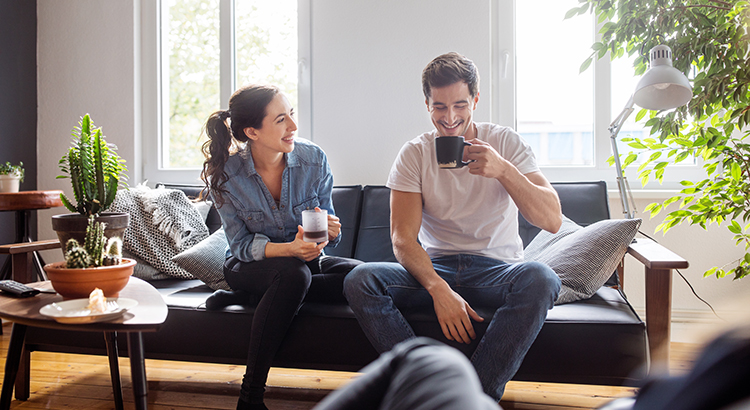 We're in the ultimate sellers' market right now. If you're a homeowner thinking about selling, you have a huge advantage in today's housing market. High buyer demand paired with very few houses for sale makes this the optimal time to sell for those who are ready to do so. Whatever the move you want to make looks like, here's an overview of what's creating the prime opportunity to sell this summer.
High Buyer Demand
Demand is strong, and buyers are actively searching for homes to purchase. In the Realtors Confidence Index Survey published monthly by the National Association of Realtors (NAR), buyer traffic is considered "very strong" in almost every state. Homebuyers aren't just great in number right now – they're also determined to find their dream home. NAR shows the average home for sale today receives five offers from hopeful buyers. These increasingly frequent bidding wars can drive up the price of your house, which is why high demand from competitive homebuyers is such a win for this summer's sellers.
Low Inventory of Houses for Sale
Purchaser demand is so high, the market is running out of available homes for sale. Danielle Hale, Chief Economist at realtor.com, explains:
"For most sellers listing sooner rather than later could really pay off with less competition from other sellers and potentially a higher sales price… They'll also avoid some big unknowns lurking later in the year, namely another possible surge in COVID cases, rising interest rates and the potential for more sellers to enter the market."
NAR also reveals that unsold inventory sits at a 2.4-months' supply at the current sales pace. This is far lower than the historical norm of a 6.0-months' supply. Homes are essentially selling as fast as they're hitting the market. Below is a graph of the existing inventory of single-family homes for sale:
At the same time, homebuilders are increasing construction this year, but they can't keep up with the growing demand. While reporting on the inventory of newly constructed homes, the U.S. Census Bureau notes:
"The seasonally‐adjusted estimate of new houses for sale at the end of April was 316,000. This represents a supply of 4.4 months at the current sales rate."
What Does This Mean for You? 
If you're thinking of putting your house on the market, don't wait. A seller will always negotiate the best deal when demand is high and supply is low. That's exactly what's happening in the real estate market today.
Bottom Line
As vaccine rollouts progress and we continue to see the economy recover, more houses will come to the market. Don't wait for the competition in your neighborhood to increase. If you're ready to make a move, now is the time to sell. Let's connect today to get your house listed at this optimal moment in time.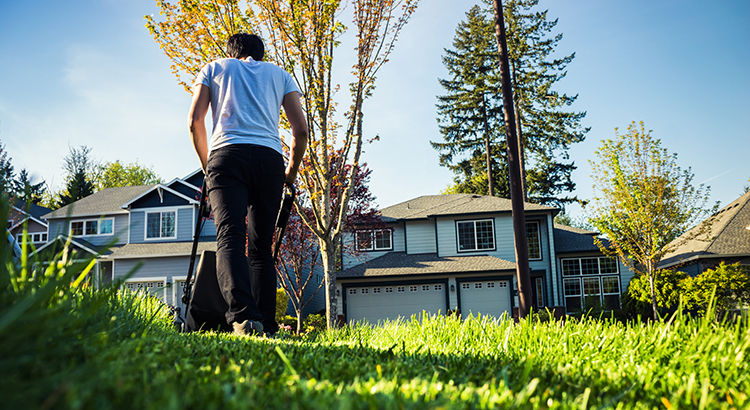 Mortgage rates are on the rise this year, but they're still incredibly low compared to the historic average. However, anytime there's a change in the mortgage rate, it affects what you can afford to borrow when you're buying a home. As Sam Khater, Chief Economist at Freddie Mac, shares:
"Since January, mortgage rates have increased half a percentage point from historic lows and home prices have risen, leaving potential homebuyers with less purchasing power." (See graph below):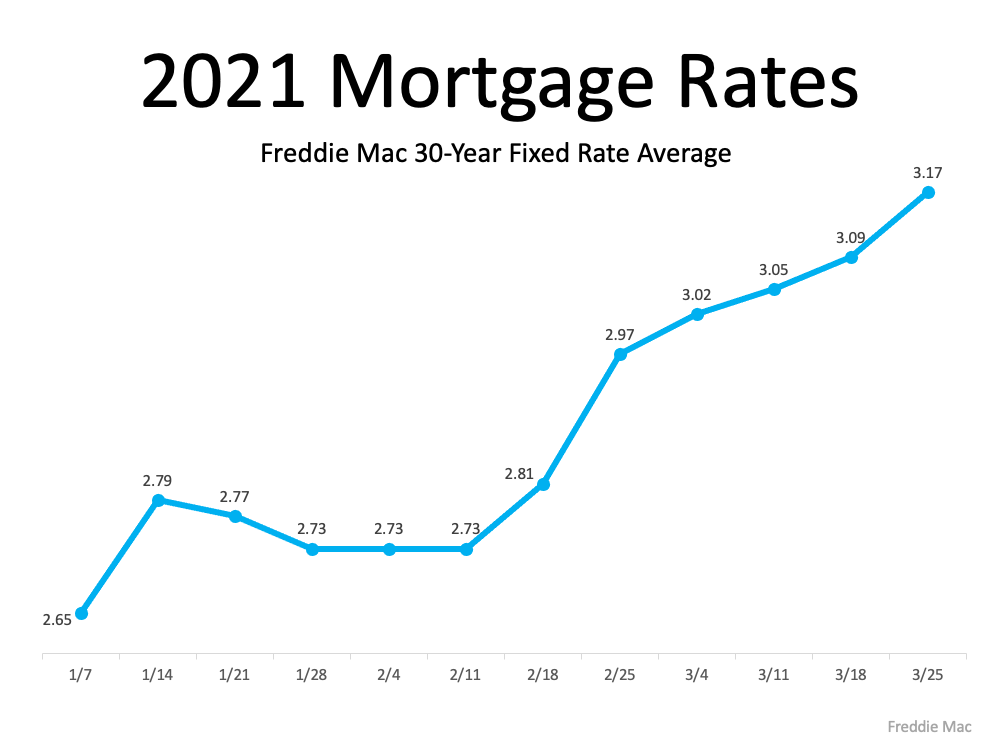 When buying a home, it's important to determine a monthly budget so you can plan for and understand what you can afford. However, when you need to stick to your budget, even a small increase in the mortgage rate can make a big difference.
According to the National Association of Realtors (NAR), today, the median existing-home price is $313,000. Using $300,000 as a simple number close to the median price, here's an example of how a change in mortgage rate impacts your monthly principal and interest payments on a home.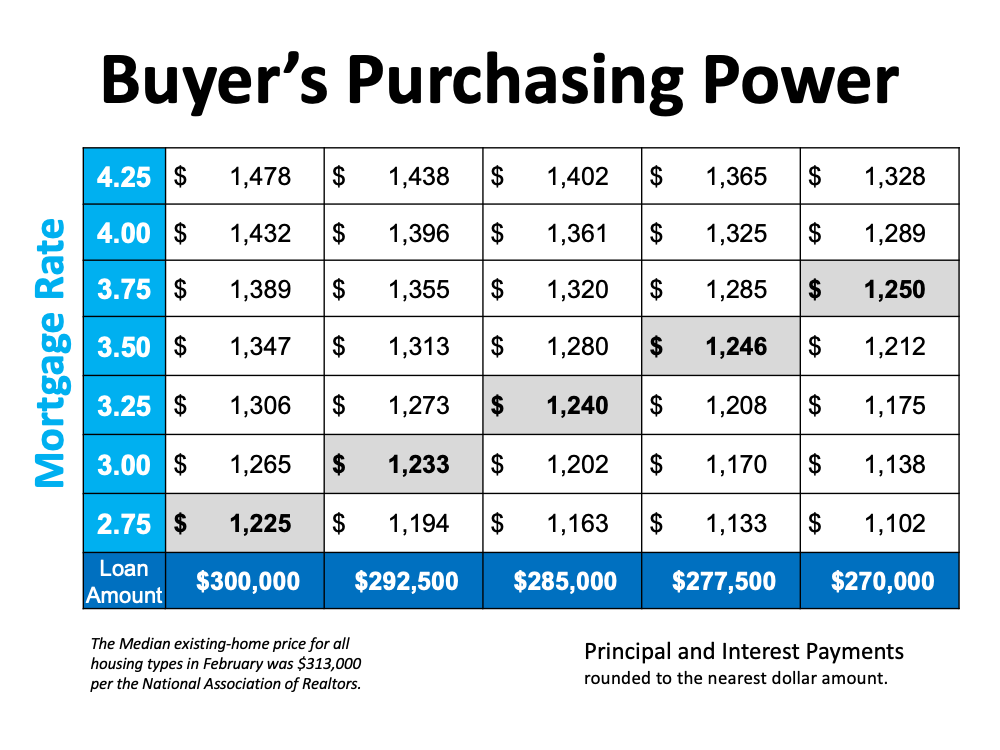 If, for example, you're getting ready to buy a home and know your budget allows for a monthly payment of $1200-1250 (marked in gray on the table above), every time the mortgage rate increases, the loan amount has to decrease to keep your monthly cost in range. This means you may have to look for lower-priced homes as mortgage rates go up if you want to be able to maintain your budget.
In essence, it's ideal to close on a home loan when mortgage rates are low, so you can afford to borrow more money. This gives you more purchasing power when you buy a home. Mark Fleming, Chief Economist at First American, explains:
"Monthly payments have remained manageable despite soaring home prices because of low mortgage rates. In fact, monthly payments remain below the $1,250 to $1,260 range that we saw in both fall 2018 and spring 2019, but they are on track to hit that level this spring.

Although they remain low, mortgage rates have begun to increase and are expected to rise further later in the year, thus affordability will test buyer demand in the months ahead and likely help slow the pace of price growth."
Today's mortgage rates are still very low, but experts project they'll continue to rise modestly this year. As a result, every moment counts for homebuyers who want to secure the lowest mortgage rate they can in order to be able to afford the home of their dreams.
Bottom Line
Thanks to low mortgage rates, the spring housing market's in bloom for buyers – but these favorable conditions may not last for long. Let's connect today to start the homebuying process while your purchasing power is still holding strong.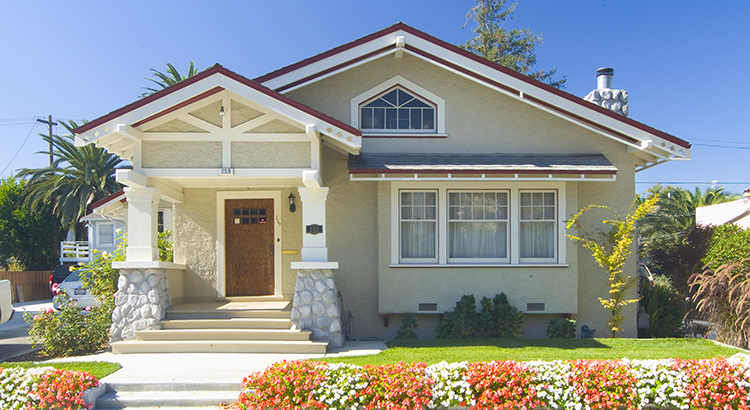 If you've given even a casual thought to selling your house in the near future, this is the time to really think seriously about making a move. Here's why this season is the ultimate sellers' market and the optimal time to make sure your house is available for buyers who are looking for homes to purchase.
The latest Existing Home Sales Report from The National Association of Realtors (NAR) shows the inventory of houses for sale is still astonishingly low, sitting at just a 2-month supply at the current sales pace.
Historically, a 6-month supply is necessary for a 'normal' or 'neutral' market in which there are enough homes available for active buyers (See graph below):
When the supply of houses for sale is as low as it is right now, it's much harder for buyers to find homes to purchase. As a result, competition among purchasers rises and more bidding wars take place, making it essential for buyers to submit very attractive offers.
As this happens, home prices rise and sellers are in the best position to negotiate deals that meet their ideal terms. If you put your house on the market while so few homes are available to buy, it will likely get a lot of attention from hopeful buyers.
Today, there are many buyers who are ready, willing, and able to purchase a home. Low mortgage rates and a year filled with unique changes have prompted buyers to think differently about where they live – and they're taking action. The supply of homes for sale is not keeping up with this high demand, making now the optimal time to sell your house.
Bottom Line
Home prices are appreciating in today's sellers' market. Making your home available over the coming weeks will give you the most exposure to buyers who will actively compete against each other to purchase it.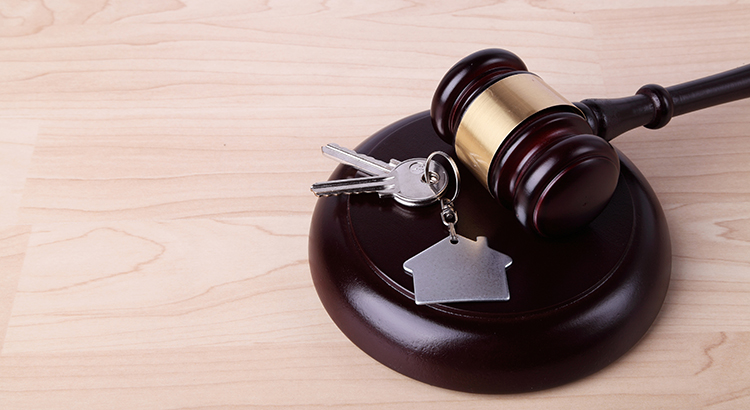 For generations, the homebuying process never really changed. The seller would try to estimate the market value of the home and tack on a little extra to give themselves some negotiating room. That figure would become the listing price of the house. Buyers would then try to determine how much less than the full price they could offer and still get the home. The asking price was generally the ceiling of the negotiation. The actual sales price would almost always be somewhat lower than the list price. It was unthinkable to pay more than what the seller was asking.
Today is different.
The record-low supply of homes for sale coupled with very strong buyer demand is leading to a rise in bidding wars on many homes. Because of this, homes today often sell for more than the list price. In some cases, they sell for a lot more.
According to the Home Buyers and Sellers Generational Trends report just released by the National Association of Realtors (NAR), 45% of buyers paid full price or more.
You may need to change the way you look at the asking price of a home.
In this market, you likely can't shop for a home with the old-school mentality of refusing to pay full price or more for a house.
Because of the shortage of inventory of houses for sale, many homes are actually being offered in an auction-like atmosphere in which the highest bidder wins the home. In an actual auction, the seller of an item agrees to take the highest bid, and many sellers set a reserve price on the item they're selling. A reserve price is the minimum amount a seller will accept as the winning bid.
When navigating a competitive housing market, think of the list price of the house as the reserve price at an auction. It's the minimum the seller will accept in many cases. Today, the asking price is often becoming the floor of the negotiation rather than the ceiling. Therefore, if you really love a home, know that it may ultimately sell for more than the sellers are asking. So, as you're navigating the homebuying process, make sure you know your budget, know what you can afford, and work with a trusted advisor who can help you make all the right moves as you buy a home.
Bottom Line
Someone who's more familiar with the housing market of the past than that of today may think offering more for a home than the listing price is foolish. However, frequent and competitive bidding wars are creating an auction-like atmosphere in many real estate transactions. Let's connect so you have the best advice on how to make a competitive offer on a home in our local market.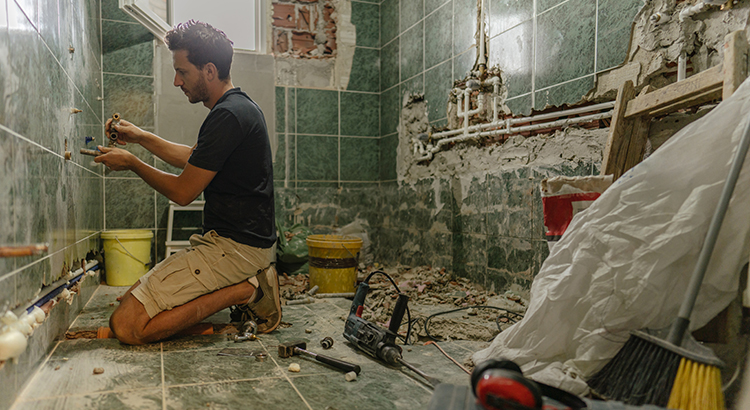 When thinking about selling, homeowners often feel they need to get their house ready with some remodeling to make it more appealing to buyers. However, with so many buyers competing for available homes right now, renovations may not be as vital as they would be in a more normal market. Here are two things to keep in mind if you're thinking of selling this season.
1. There aren't enough homes for sale right now.
A normal market has a 6-month supply of houses for sale, but today's housing inventory sits far below that benchmark. According to the National Association of Realtors (NAR), there's only a 1.9-month supply of homes available today. As a result, buyer competition is high and homes are only on the market for about 21 days, during which time many receive multiple offers from hopeful buyers.
In a competitive market that's moving so quickly, it makes sense to sell your house when buyers are scooping homes up as fast as they're being listed. Spending costly time and money on renovations before you sell might just mean you'll miss your key window of opportunity. While certain repairs on your house may be important, your best move right now is to work with a real estate advisor to determine which improvements are truly necessary, and which ones are not likely to be deal-breakers for buyers.
Today, many buyers are more willing to take on home improvement projects themselves in order to get the home they're after, even if it means putting in a little extra work. Home Advisor explains:
"When it comes to the number of home improvement projects completed, Gen Z homeowners are leading the pack, completing an average of 3.5 projects. Millennials closely follow Gen Z, taking on an average of 3.3 projects, followed by Gen X at 2.8 projects. Boomers completed an average of 2 projects, and the Silent Generation completed the fewest projects, on average, at 1.8 per household. Compared to 2019, millennials are spending 60% more on home improvement and doing on average 30% more projects."
In this market, it may be wise to let future homeowners remodel the bathroom or the kitchen to make design decisions that are best for their specific taste and lifestyle. As a seller, your dollars and time might be better spent working on small cosmetic updates, like refreshing some paint and power washing the exterior. Instead of over-investing in your home with upgrades that the buyers may change anyway, work with a real estate professional to determine the key projects that will maximize your listing, without overdoing it.
2. Focus on getting a good return on your investment.
When planning any bigger projects to tackle, you and your real estate agent will want to discuss the potential return on your investment and if those projects are worth the cost. Some homes do need a kitchen or bathroom renovation, roof repairs, or other major work, but definitely not all of them. You might be surprised by how well your house could fair in today's sellers' market. Hanley Wood states:
"The 2020 Cost vs. Value report shows a predictable increase in costs for all 22 remodeling projects but a consistent dip in the perceived value of those projects at the time of home sale, as estimated by real-estate professionals in more than 100 metro areas across the U.S. This results in a slight downturn on the return on investment for nearly all projects relative to the trends we saw in last year's report."
Ideally, homeowners getting ready to move should try to avoid over-investing in big renovations if they won't make that money back when they sell their house. According to the 2020 State of Home Spending report from Home Advisor:
"The average household spending on home services rose to $13,138, an increase over last year's survey results, where homeowners who did projects spent $9,081 on average in 2019."
Before you renovate, contact a local real estate professional to see if it's the best course of action. You may find out that putting your house on the market as-is will help you sell quickly, and it may result in the best return on your investment. Every home is different, but a conversation with your agent is mission-critical to make sure you make the right moves when selling this season.
Bottom Line
We're in a strong sellers' market, and that means you have the leverage to sell your house on your terms. Let's connect today to determine if renovating is really the best way to spend your time and money before you sell.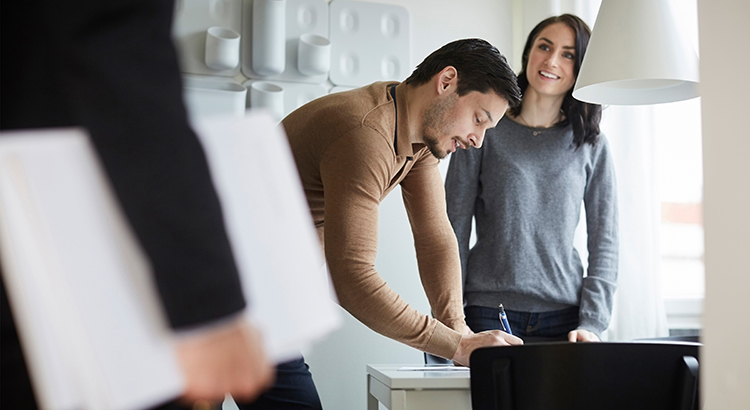 Today's homebuyers are faced with a strong sellers' market, which means there are a lot of active buyers competing for a relatively low number of available homes. As a result, it's essential to understand how to make a confident and competitive offer on your dream home. Here are five tips for success in this critical stage of the homebuying process.
1. Listen to Your Real Estate Advisor
An article from Freddie Mac gives direction on making an offer on a home. From the start, it emphasizes how trusted professionals can help you stay focused on the most important things, especially at times when this process can get emotional for buyers:
"Remember to let your homebuying team guide you on your journey, not your emotions. Their support and expertise will keep you from compromising on your must-haves and future financial stability."
A real estate professional should be the expert guide you lean on for advice when you're ready to make an offer.
2. Understand Your Finances
Having a complete understanding of your budget and how much house you can afford is essential. The best way to know this is to get pre-approved for a loan early in the homebuying process. Only 44% of today's prospective homebuyers are planning to apply for pre-approval, so be sure to take this step so you stand out from the crowd. Doing so make it clear to sellers you're a serious and qualified buyer, and it can give you a competitive edge in a bidding war.
3. Be Prepared to Move Quickly
According to the latest Realtors Confidence Index from the National Association of Realtors (NAR), the average property sold today receives 3.7 offers and is on the market for just 21 days. These are both results of today's competitive market, showing how important it is to stay agile and alert in your search. As soon as you find the right home for your needs, be prepared to submit an offer as quickly as possible.
4. Make a Fair Offer
It's only natural to want the best deal you can get on a home. However, Freddie Mac also warns that submitting an offer that's too low can lead sellers to doubt how serious you are as a buyer. Don't make an offer that will be tossed out as soon as it's received. The expertise your agent brings to this part of the process will help you stay competitive:
"Your agent will work with you to make an informed offer based on the market value of the home, the condition of the home and recent home sale prices in the area."
5. Stay Flexible in Negotiations
After submitting an offer, the seller may accept it, reject it, or counter it with their own changes. In a competitive market, it's important to stay nimble throughout the negotiation process. You can strengthen your position with an offer that includes flexible move-in dates, a higher price, or minimal contingencies (conditions you set that the seller must meet for the purchase to be finalized). Freddie Mac explains that there are, however, certain contingencies you don't want to forego:
"Resist the temptation to waive the inspection contingency, especially in a hot market or if the home is being sold 'as-is', which means the seller won't pay for repairs. Without an inspection contingency, you could be stuck with a contract on a house you can't afford to fix."
Bottom Line
Today's competitive market makes it more important than ever to make a strong offer on a home. Let's connect to make sure you rise to the top along the way.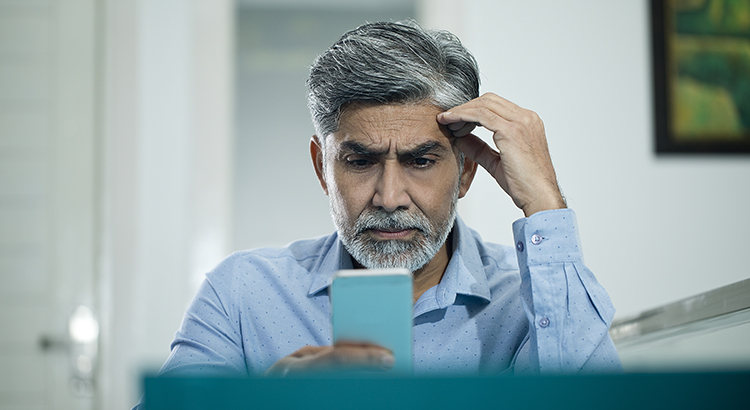 Last Thursday, Freddie Mac announced that their 30-year fixed mortgage rate was over 3% (3.02%) for the first time since last July. That news dominated real estate headlines that day and the next. Articles talked about the "negative impact" it may have on the housing market. However, we should realize two things:
1. The bump-up in rate should not have surprised anyone. Many had already projected that rates would rise slightly as we proceeded through the year.
2. Freddie Mac's comments about the rate increase were not alarming:
"The rise in mortgage rates over the next couple of months is likely to be more muted in comparison to the last few weeks, and we expect a strong spring sales season."
A "muted" rise in rates will not sink the real estate market, and most experts agree that it will be "a strong spring sales season."
What does this mean for you?
Obviously, any buyer would rather mortgage rates not rise at all, as any upward movement increases their monthly mortgage payment. However, let's put a 3.02% rate into perspective. Here are the Freddie Mac annual mortgage rates for the last five years:
2016: 3.65%
2017: 3.99%
2018: 4.54%
2019: 3.94%
2020: 3.11%
Though 3.02% is not as great as the sub-3% rates we saw over the previous seven weeks, it's still very close to the all-time low (2.66% in December 2020).
And, if we expand our look at mortgage rates to consider the last 50 years, we can see that today's rate is truly outstanding. Here are the rates over the last five decades:
1970s: 8.86%
1980s: 12.7%
1990s: 8.12%
2000s: 6.29%
2010s: 4.09%
Being upset that you missed the "best mortgage rate ever" is understandable. However, don't throw the baby out with the bathwater. Buying now still makes more sense than waiting, especially if rates continue to bump up this year.
Bottom Line
It's true that you may not get the same rate you would have five weeks ago. However, you will get a better rate than what was possible at almost any other point in history. Let's connect today so you can lock in a great rate while they stay this low.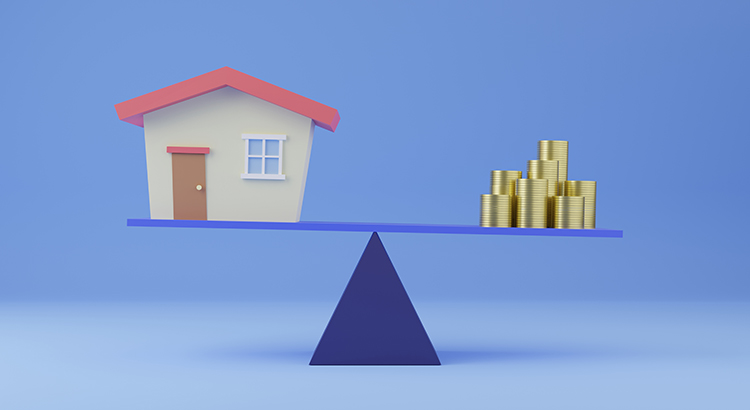 The real estate market was on fire during the second half of 2020. Buyer demand was way up, and the supply of homes available for sale hit record lows. The price of anything is determined by the supply and demand ratio, so home prices skyrocketed last year. Dr. Lynn Fisher, Deputy Director of the Federal Housing Finance Agency (FHFA) Division of Research and Statistics, explains:
"House prices nationwide recorded the largest annual and quarterly increase in the history of the FHFA Home Price Index. Low mortgage rates, pent up demand from homebuyers, and a limited housing supply propelled every region of the country to experience faster growth in 2020 compared to a year ago despite the pandemic."
Here are the year-end home price appreciation numbers from the FHFA and two other prominent pricing indexes:
The past year was truly a remarkable time for homeowners as prices appreciated substantially. Lawrence Yun, Senior Economist at the National Association of Realtors (NAR), reveals:
"A typical homeowner in 2020, just by being a homeowner, would have accumulated around $24,000 in housing wealth."
What will happen with home prices this year?
Many experts believe buyer demand will soften somewhat as mortgage rates are poised to bump up slightly. Some also believe the inventory challenge will ease as more listings come to market this year.
Based on this, most forecasters anticipate we'll see strong appreciation in 2021 – but not as strong as last year. Here are seven prominent groups and their projections: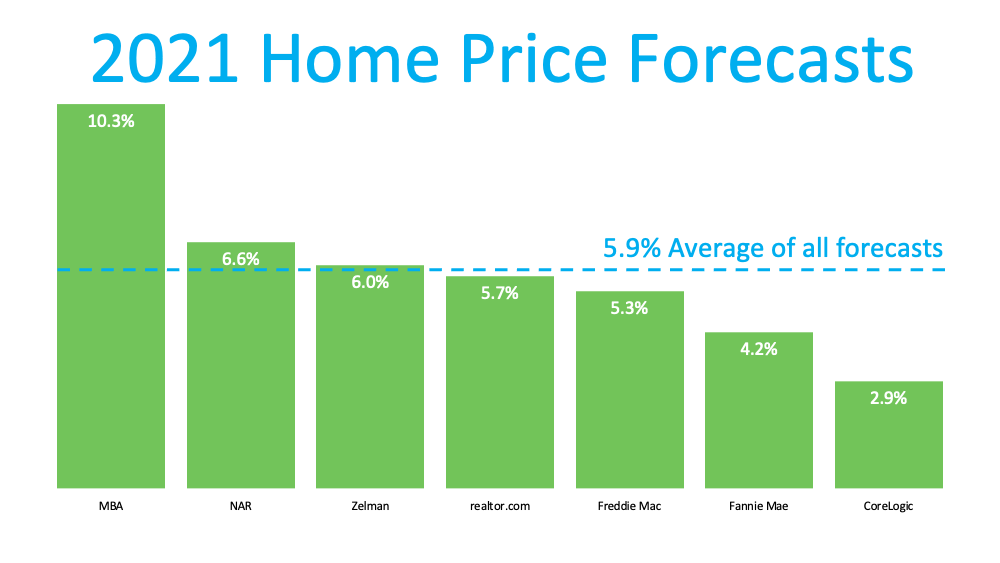 Bottom Line
Home price appreciation will be strong this year, but it won't reach the historic levels of 2020. Let's connect if you'd like to find out what your house is currently worth in our local market.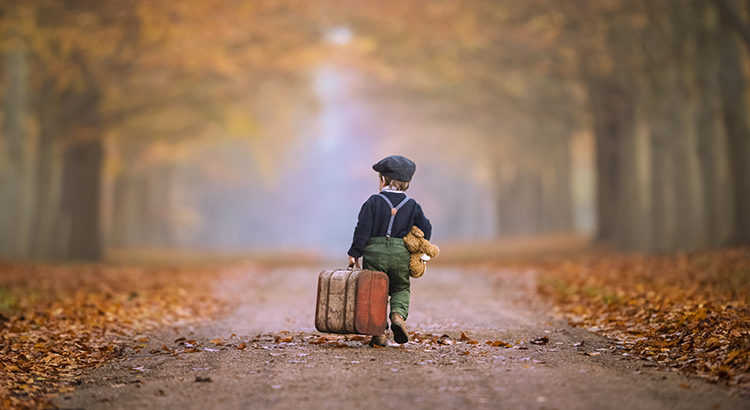 Whether you're buying your first home or selling your current house, if your needs are changing and you think you need to move, the decision can be complicated. You may have to take personal or professional considerations into account, and only you can judge what impact those factors should have on your desire to move.
However, there's one category that provides a simple answer. When deciding to buy now or wait until next year, the financial aspect of the purchase is easy to evaluate. You just need to ask yourself two questions:
Do I think home values will be higher a year from now?
Do I think mortgage rates will be higher a year from now?
From a purely financial standpoint, if the answer is 'yes' to either question, you should strongly consider buying now. If the answer to both questions is 'yes,' you should definitely buy now.
Nobody can guarantee what home values or mortgage rates will be by the end of this year. The experts, however, seem certain the answer to both questions above is a resounding 'yes.' Mortgage rates are expected to rise and home values are expected to appreciate rather nicely.
What does this mean to you?
Let's look at how waiting would impact your financial situation. Here are the assumptions made for this example:
The experts are right – mortgage rates will be 3.18% at the end of the year
The experts are right – home values will appreciate by 5.9%
You want to buy a home valued at $350,000 today
You decide on a 10% down payment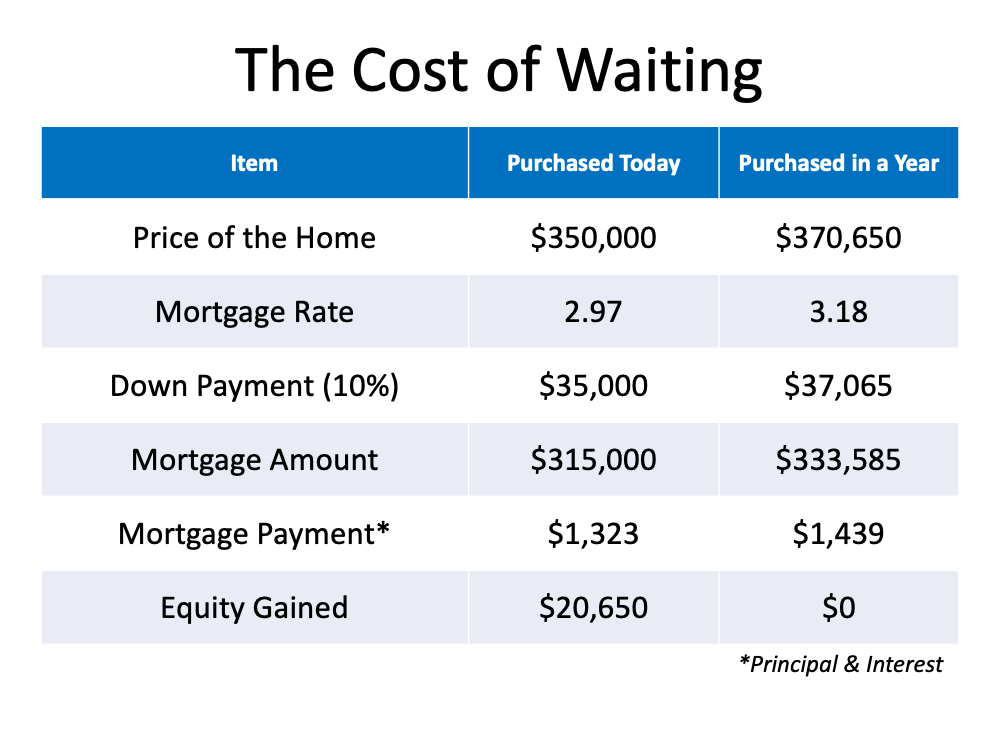 Here's the financial impact of waiting:
You pay an extra $20,650 for the house
You need an additional $2,065 for a down payment
You pay an extra $116/month in your mortgage payment ($1,392 additional per year)
You don't gain the $20,650 increase in wealth through equity build-up
Bottom Line
There are many things to consider when buying a home. However, from a purely financial aspect, if you find a home that meets your needs, buying now makes much more sense than buying next year.